How voguing came back into vogue
The dance, invented on the streets of Harlem in the 1980s and given cult status by the documentary Paris is Burning, is back in the mainstream. Who are the new stars?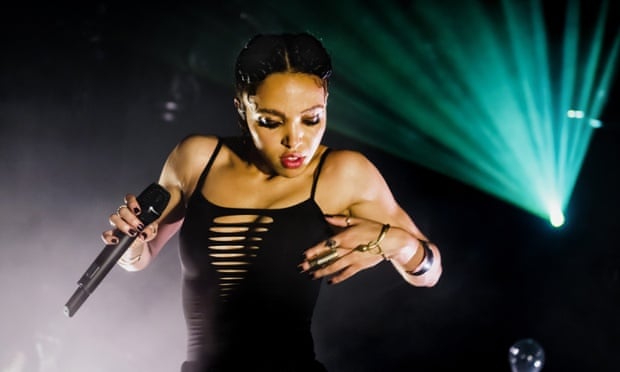 The Mugler Ball, which took place in Queens, New York last weekend, was probably the most fabulous party you weren't invited to. A sea of gay and straight scenesters gathered at a ballroom to watch a mix of new and legendary vogue dancers compete on stage. It featured all that one would expect from the drag event of the year: theatre, excitement, drama, scandal and sequinned catsuits galore. But beyond these hallmarks, it revealed that vogue ballroom culture has reached a new level of cultural influence. FKA Twigs, who has been training with the vogue dancing legend Jamel Prodigy, took the stage for a 30-second routine of classic hand illusions before gracefully sliding to the floor into a dramatic dip, which is to voguing what the triple Salchow is to figure skating (ie, very difficult). Later that night, Rihanna got on to the stage to do a little preening of her own. Afterwards, pictures from the ball went viral thanks to the stream of famous guests such as Balmain designer Olivier Rousteing, who gushed, in all caps no less, on Instagram about his "FIRST VOGUEING [sic] BALL". READ THE REST.
Hmmm *reading glasses* full of flaws this article. I left these comments:
Crystal LaBeija is not in Paris Is Burning (that's Pepper) and didn't host the pageant in The Queen, she stormed out.
https://www.youtube.com/watch?v=syGKwLky46c
And as much as I love Mykki Blanco and Joey Arias, they do not represent vogue ball culture. I'd say RuPaul's Drag Race has had more of an influence than them, particularly voguing queens like Shangela, Milan, Vi Vacious and Gia Gunn. For a more accurate representation of ballroom 2K14 look up: MikeQ / Qween Beat Productions, Vjuan Allure / Elite Beatz, Vogue Knights (NY weekly club, often have live streams on a Monday night/morning), Kevin Jz Prodigy, Divoli S'Vere, Jack Mizrahi (who hosted that Mugler Ball), Luna Luis (of The Luna Show), Pumpdabeat (Philadelphia), Ballroom Throwbacks YouTube channel, Streetstar competition (Sweden), House of Melody (Germany) and House Of Khan (France). Here in the UK you've got the annual House Of Suarez Ball in Liverpool and Vogue Brawl in Manchester, and the monthly House Of Trax parties in London keeping it locked down with some excellent voguers. I wrote a two part article last year for FACT magazine about the history of vogue in the UK:
http://www.factmag.com/2014/01/24/the-untold-story-of-uk-vogue-scene-part-one
/ and regularly update my vogue and ballroom culture blog CVNTY
http://c-v-n-t-y.blogspot.co.uk
/